A signpost to help you navigate the information resources that are important for freshmen.
Got your high school diploma in your pocket and you're continuing to study at the UWB? Then I believe you won't regret your decision! Obviously, you're going to get a little lost in all the new concepts you don't know from high school, but don't worry, that's normal. At the UWB, everyone tries to help freshmen, and on the faculties or the Information and Counselling Centre websites, you'll find plenty of helpful information targeted just for you. Sometimes it's difficult to find all the information you need, so that's why here is this "almost an article", that should help you at least a little bit.
First time in Pilsen
Which way to the university?
You got off the train and you don't know where to go next? Maps are on everyone's mobile phone nowadays. However, I recommend the ones from Seznam (Android, iOS, Windows and Huawei). Thanks to the excellent graphics, you can much better connect what you see around with what you see on your phone, and gradually you`ll build your own map of Pilsen, which will work in your head even without the Internet and a flashlight. It's definitely a good idea to explore the city centre on foot. When you get to the square Republiky Square (náměstí Republiky), which is actually the main and largest square in Pilsen, visit the tower of St. Bartholomew's Cathedral, you'll be rewarded with a view of the entire university city. Don't forget to touch the Angel (as called as "Vošahlík"), who will grant your wishes and is a popular place to meet up.
Pilsen public transport?
You can count the tram lines on one hand and the rest will come with time. Firstly, I recommend the My PMDP (Moje PMDP) app (for both Android and iOS). In addition to searching for connections and departures, it also offers up-to-date information on delays and emergencies, offline stop schedules or a map on which you can view individual lines.
Since the tram goes to the university, the connection to the city centre and its periphery has become much easier. If you get on the tram at the university, you can reach the main tram hub – Sady Pětatřicátníků – where you can take a few steps from line 4 to line 1 or 2. Most trolleybuses then change at U Práce, including if you're heading to Pilsen's main train station.
You can buy a regular ticket directly on board using a contactless payment card. Our editorial expert on public transport, Martin, will advise you how to save as much as possible on fares in his articles. TADY DOPLNIT ODKAZ NA ČLÁNEK/ČLÁNKY MHD, AŽ BUDE
*Note: Tram line number 3 is no longer available in Pilsen. In the 2nd half of the 20th century, it did run here, even on several routes, but people could only ride it during peak hours of the working days, when it mainly transported workers of the Pilsen Škoda factory. However, with the decline in jobs after the revolution, the line lost its meaning. It was completely abolished in 2000. Perhaps in the future the line will connect Slovany and Vinice. Perhaps.
Discover Pilsen
Yes, that's exactly the name of the section on our blog, where, besides the basics of the Pilsen area, you can find a large number of articles about where to spend your free time in Pilsen, directly from your fellow students. By far the biggest signpost for your explorations can be found on the official website of the city of Pilsen – Visit Pilsen.
First time at college
If we were to take this honestly and broadly, it wouldn't be an article, it would be a book. A lot of useful information was definitely covered in the enrollment of study and you`ll learn more in the first weeks of school. For more articles on helping freshmen that you can read now, check out the Year One section. A vocabulary for a successful freshman year or advice on how to properly address your professors will definitely come in handy during your first weeks at college. The articles will be added gradually, so don't forget to follow the blog. 😉
It may seem almost impossible to find your way around the Pilsen campus at first. All those buildings, letters, numbers… What's that supposed to mean? We also thought about that. You can read an article about how to find your way around the university and its faculties on the blog.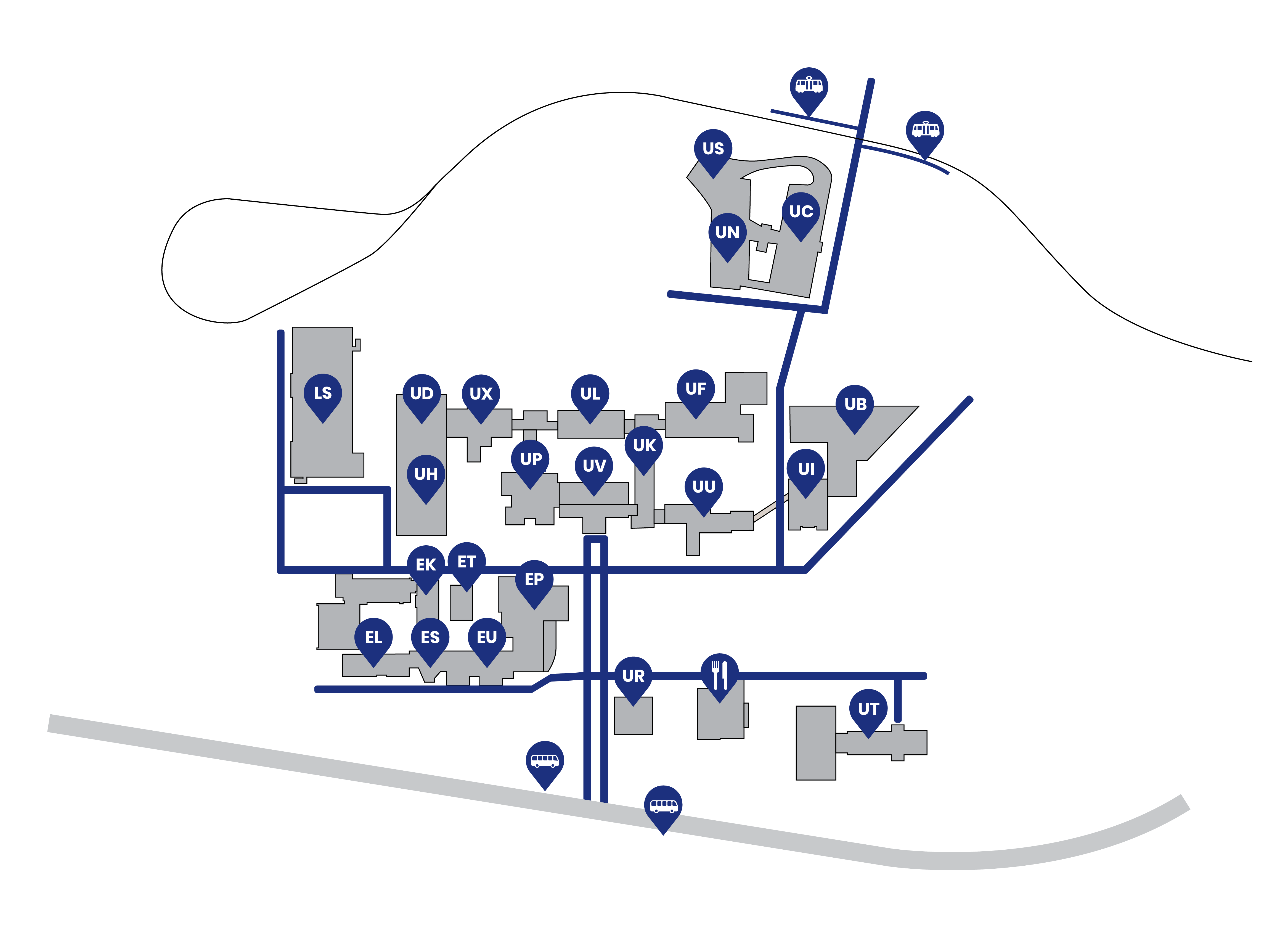 The UWB portal is every student`s alpha-omega; you simply can't be without it in your studies. The web may seem old-fashioned and confusing at first, but it is very brisk and you`ll get used to it in the first few months. For convenient access from your mobile phone, there is the Student ZČU app (for Android and iOS), which will show you even what you can eat at one of the two Pilsen university canteens.
You`ll definitely like the UWB Studentské otazníky web. Although it may not seem like it at first glance, the web is very clearly designed and if you go through it, you`ll find a lot of information that will be useful to you.
Where to get advice?
Are you struggling with something that is not directly related to your faculty or the subjects you are studying? Then contact the UWB Information and Counselling Centre, which you`ll find in the building where you picked up your JIS card. The counselling staff will help you with orientation in the area of accommodation or social scholarships, fee obligations and also with problems you may encounter in your personal, study or professional life. If it's a small matter or you want to arrange an appointment in advance, you can also contact them via the UWB ICC (in czech IPC ZČU) Facebook page. Don't forget to follow them, because especially in the autumn you will find posts that will definitely come in handy for you as a freshman – for example, what is the JIS card is for, how the Orion account works, what is the difference between A, B, C courses, the offer of sports and languages at the UWB, accommodation and social scholarships, etc.
For more information, check the websites of the individual faculties, or if you aren't sure, don't be afraid to ask your study department – they will be happy to help you. And don't forget to follow UWB and individual faculties and departments on social networks!