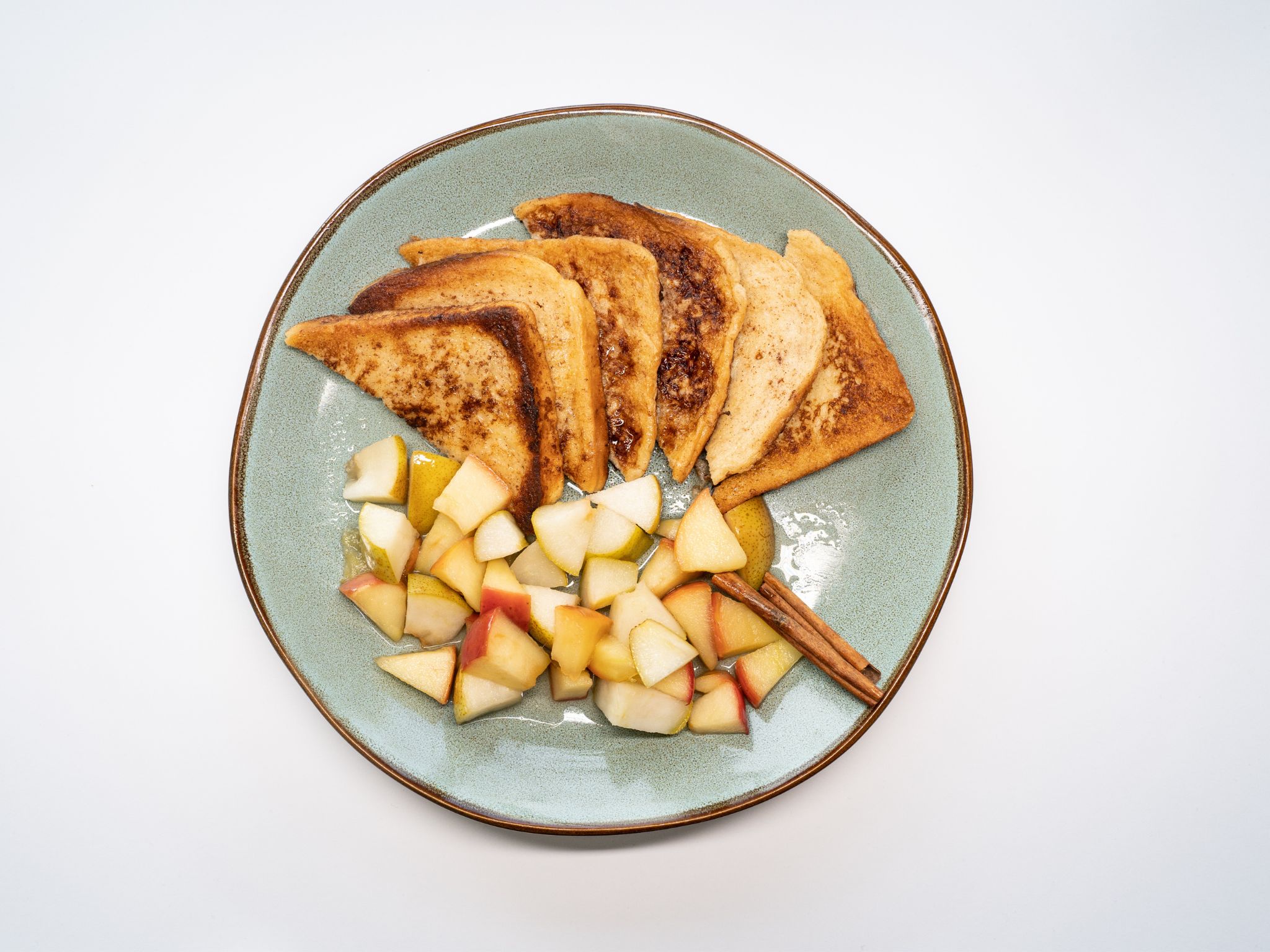 French cuisine always promises something classy. This time it will be a sweet breakfast recipe. A little of honey, a few nuts, a little of fruit – a proper and fine French meal must contain nothing more than a little.
Amount: 2 portions
Ingredients
2 teaspoons ground cinnamon
Directions
In a deep plate/ a bowl, whisk eggs, cinnamon and salt in milk.Heat the butter in a pan.Soak each slice of toast bread in the milk egg mixture and fry until golden on both sides.Let the fruit soften in butter in the saucepan, add nuts and honey and let it caramelize slightly.Decorate the toast with this mixture and serve it hot.
Bon appétit!