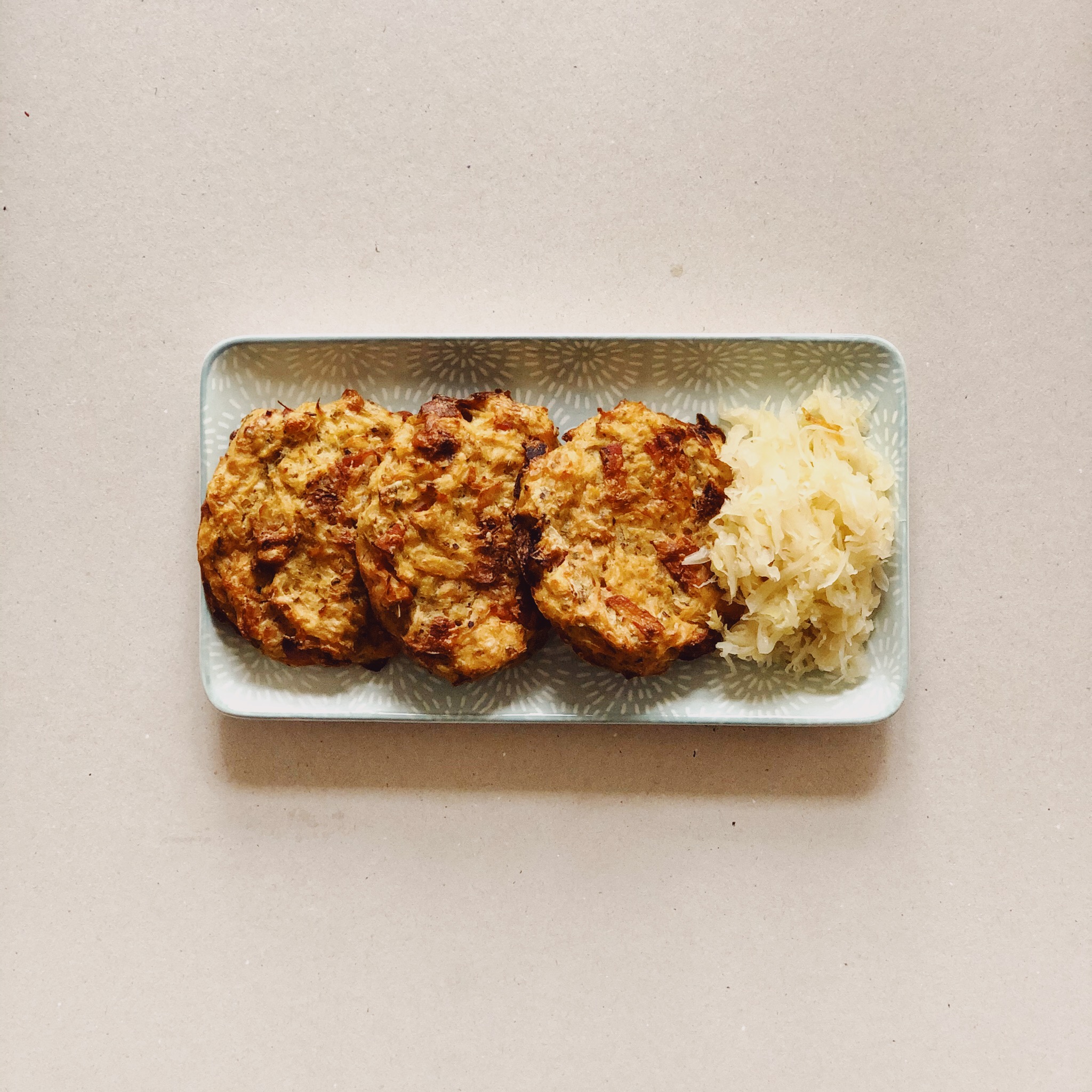 A proper cabbage only from the cabbage from Křimice.
Amount: 2-4 portions
Ingredients
1 tablespoon of crushed cumin
salt, pepper, marjoram, crackling
Instructions
Pour water from the cabbage and cut it a little. Then we put it in a bowl, along with the other ingredients. Mix and then place the dough on baking paper with a spoon and shape about 1 cm thick patties. Bake the patties for 200 C for about 25 minutes.
Bon appetit from Petra from the ICC!