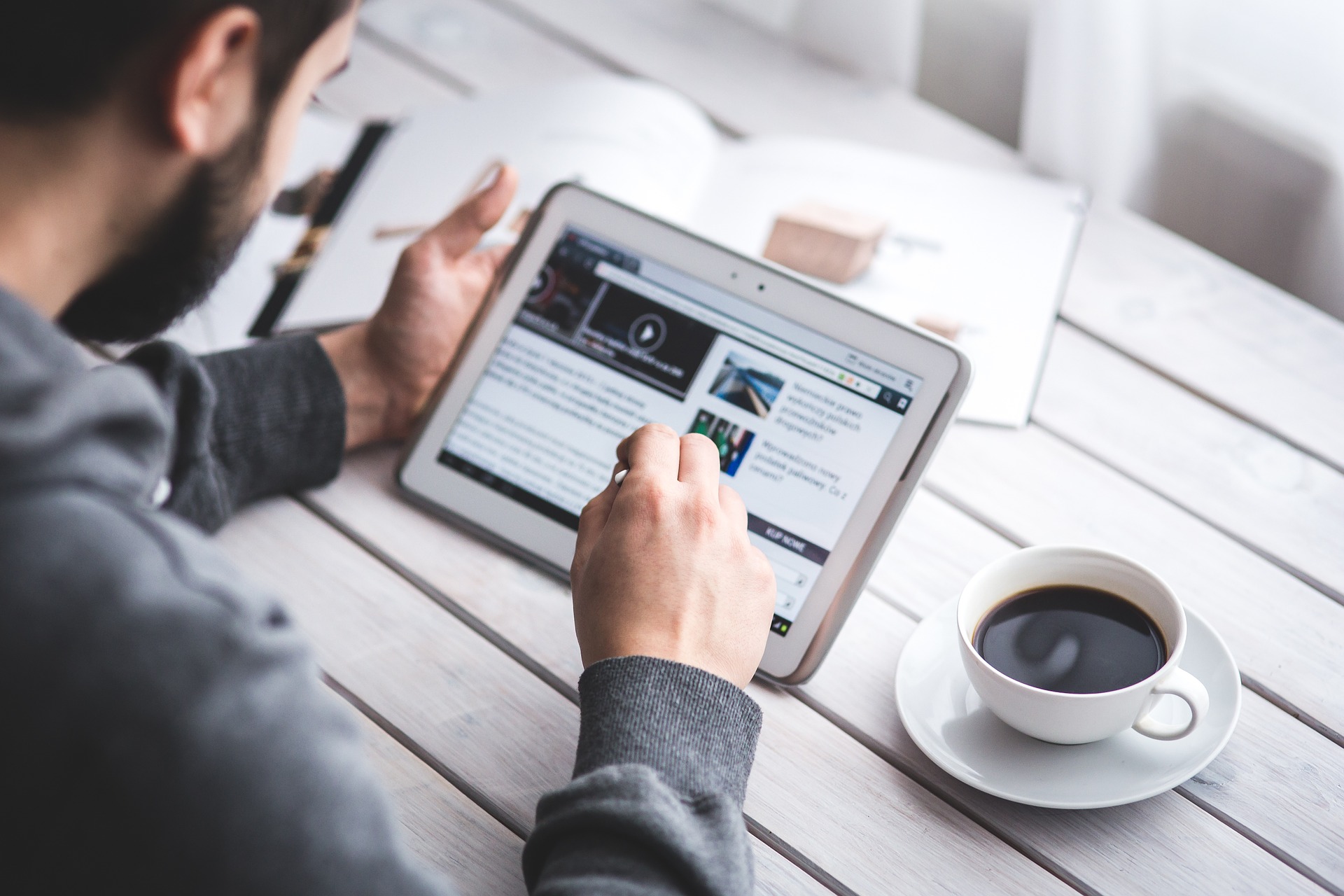 While studying at university, I took a whiff of handwritten digital notes and this article attempts to summarise my experience.
What, how and why
We`ll talk about a combination of traditional handwritten notes and the use of digital technology. Especially for technical students, it is priceless to be able to draw anything with their own hand, so using a text editor alone would not be very satisfying for them in lectures.
Note-taking on tablets using a digital pen has been on the rise for some time. The three big "silicon giants"; Microsoft, Apple and Samsung have been particularly successful in developing and selling this technology. In fact, you can't use any tablet and any pen, both must be adapted for handwriting (to have sufficient accuracy) and be able to communicate with each other. And it probably won't surprise you that Samsung's pen won't help you much when writing on the iPad.
Digital note-taking brings so many advantages over writing on paper. You can carry thousands of pages of notes in one box (saving the strain on your back), one pen writes in any colour, you can write directly into presentations you see on the screen in front of you (if you have them available) or you can add pictures and illustrations to your notes at will.
However, there are drawbacks to consider – dependence on battery life and, above all, increased eye strain.
What are your options
Now that I've perhaps convinced you that digital note-taking has its meaning and undeniable benefits, you need to choose the right equipment according to your needs.
Microsoft Surface
Microsoft has created a number of devices under the Surface label and the "Pro" and "Go" words. All devices run on the Windows operating system and teeter on the edge of lightweight laptops and tablets. The Surface Go machines are closer to our topic.
A definite plus of the Surface Go is the integrated and arbitrarily adjustable stand on the back of the tablet. Then there is the aforementioned operating system, which can turn the tablet into a lightweight laptop in no time, allowing you to work with anything available on a traditional desktop computer (programming environment, text editors, …).
To effectively turn it into a laptop, you need a nice, removable keyboard that also serves as a display cover, but unfortunately it's not included. Also not included is the Microsoft Surface Pen stylus, which is of course a must for handwriting notes. And these supplements aren't cheap at all.
This stylus (digital pen) has the advantage of a length similar to a regular pencil and a flattened part that makes the pen easy to hold. Someone might mind charging with AAAA batteries (yes, they sell those too, no, you can't buy them in Tesco – you'll have to find them on the Internet). However, the battery lasts a whole year when used without Bluetooth (realistically not needed for the pen to work). The pencil is a bit wider and can be clipped magnetically to the left side of the tablet. With the help of a button at the thumb position you can mark the written text and then edit it easily. The top end of the pen doubles as a digital eraser.
Surface Go is usually available in two versions. If you don't have excess money, don't be afraid to buy the weaker (and a few thousand cheaper) configuration. Although 4 GB of RAM may seem small, it's plenty for the work the tablet is designed to do. You can easily expand the small storage with a memory card.
The one clear disadvantage of the tablet is the lower battery life – it won't last more than 6 hours with active use of the pen, and you'll have about 10 hours to watch a movie.
There are a number of note-taking apps for Surface Go and the Windows platform. But more on that in another article.
When buying a tablet, pen and keyboard, expect at least 16 thousand CZK, personally I recommend waiting for special offers, where for example the keyboard is included in the price of the tablet.
Apple iPad
Apple iPads are very popular among users. The advantages and disadvantages of the device are determined primarily by the tablet operating system (iPadOS).
A relatively simple operating system offers simple use, stable performance and long battery life. However, the system doesn't allow easy transfer of work from a regular laptop to a tablet, nor can you use standard Windows programs, as is the case with Surface. On the other hand, you get the option to work with any other devices from the same manufacturer.
You'll need to get an extra Apple Pencil to take notes. For each tablet, find out which generation of Apple Pencil it communicates with. The older generation Pencil is round, long, and quite heavy, and it's impractical to recharge through the standard tablet port. The second-generation Pencil, on the other hand, comes with a magnetic attachment to the tablet, wireless recharging, and a touch surface that lets you easily switch pen tools. Both pencils boast very fast charging.
For effective use, a case that can also function as a stand is certainly suitable for the tablet. And that's another item in your budget.
There are also several very well-known and effective apps distributed for the iPad that allow you to take handwritten notes comfortably.
Here the price depends very much on your particular choice, but you probably won't get under 13,000 CZK.
Samsung Galaxy Tab S
Samsung offers tablets with Android operating system. The student will probably find the lightweight version of the S6 lite most useful, with a significantly lower price and a stylus included in the package. You can pay extra for a version with an LTE modem, thanks to which you can use the internet on the tablet just like on your mobile phone using a SIM card. Like the iPad, it boasts a long battery life.
The Stylus S Pen is very light, thin and is charged quickly and wirelessly by clipping it to the edge of the tablet. Like the Surface Pen, it offers an additional button for editing or erasing text.
Even with the Tab S, adding a case that can also be a stand to the shopping cart is a necessity for most people.
The Android platform is the least conducive to our purpose of all those mentioned due to the relatively low number of apps that could be used for writing. Even so, you're sure to pick up one of the apps, even though you may be deprived of some of the features that other tablets offer.
You can buy a tablet with a Samsung stylus for less than 9,000 crowns.
Which tablet to reach for
This article should only be a guide for you; you must always make a specific choice based on your own needs and preferences. Choose carefully, for example by going to shops where you can "feel" the different styles. Think about which platform is best for you and how much money you have to spend on a tablet.
If you're interested in my recommendation, I don't have a clear answer for you. If you want the most comfortable and balanced machine for taking notes (or watching movies, etc.), reach for one of the iPads. If you plan to take your tablet on the road instead of a computer for programming, writing documents, and also need it for taking notes at school, you should buy the Surface Go. And if your budget is tight or if you need an Android device, Samsung's Galaxy Tab S Lite is for you.