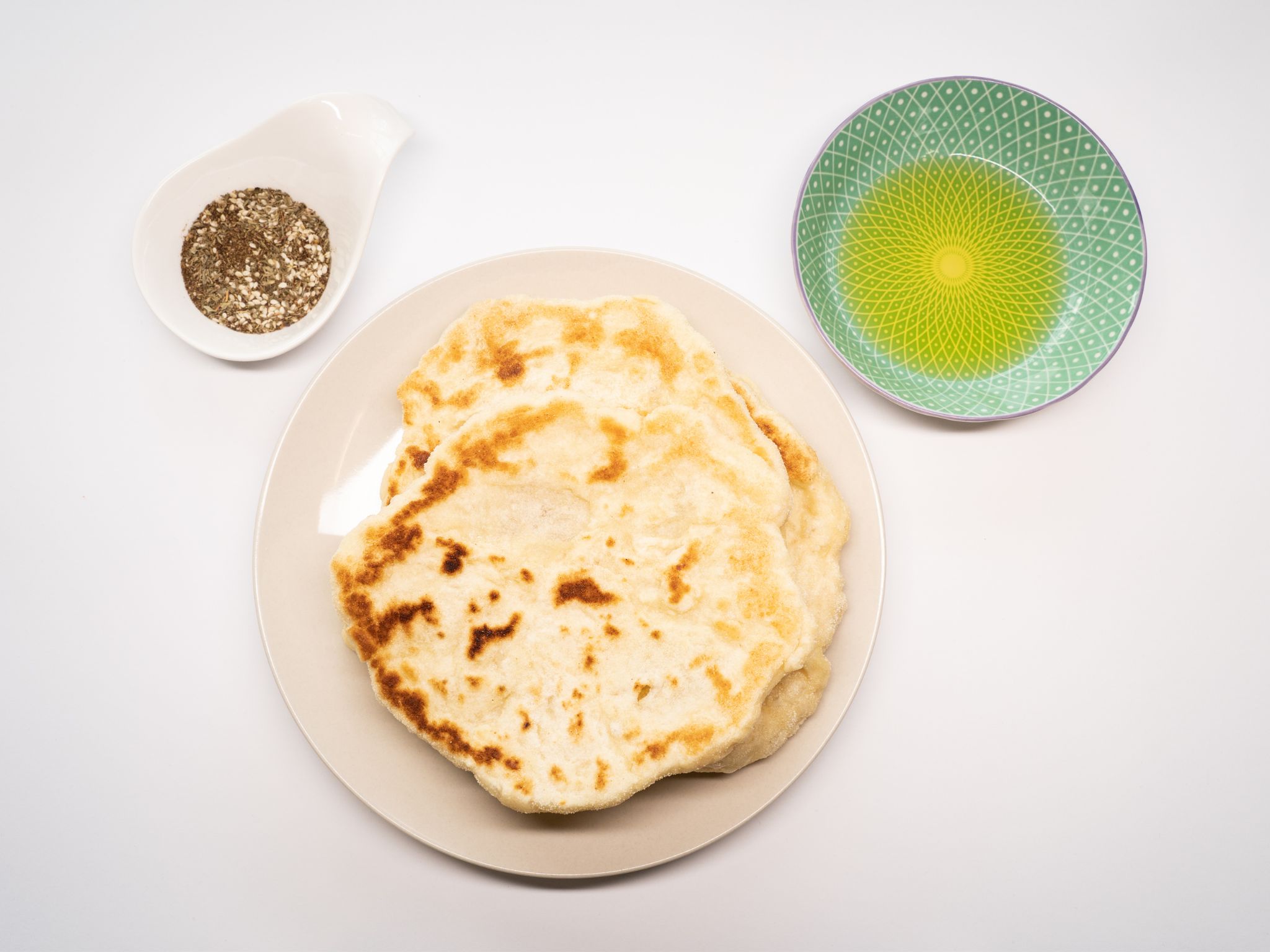 The name of this fried flat bread is derived from crumpling/ kneading, which is an important part of the preparation process. The flat bread, with its taste and shape, resembles something between a Hungarian langós and an Indian pita.
Amount: 2 portions
Ingredients
Directions
Pour flour into the bowl, crush the yeast and salt. Crack the egg into the cup and mix it with the milk. Then add hot water and mix again. Pour the mixture into a bowl and make a little sticky dough, let rise approx. 45 minutes. Divide dough into equal portions. Shape each piece into a smooth ball and place it on a lightly floured board. Heat the pan with some oil. Flatten and stretch each dough ball to a disc and fry.
We can serve it as a side dish to meat mixtures, or just with garlic mashed in some olive oil. Some people like to add plain yoghurt on the top.
Enjoy your meal!