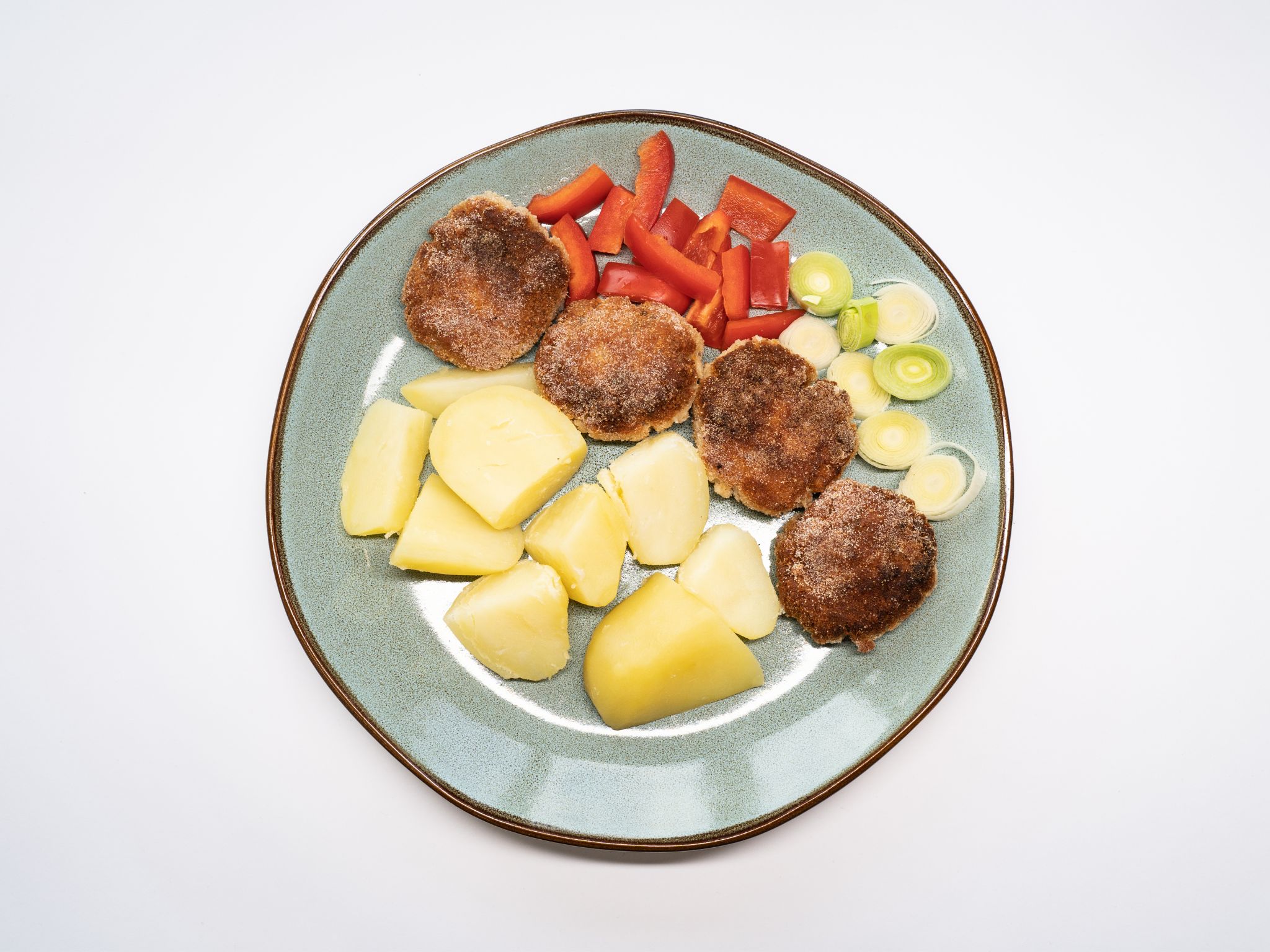 A smoother, crispier and perhaps healthier version of a favourite Czech delicacy. Even faster, it is easier to prepare and as a bonus, there will be leftover fish stock for some soup.
Amount: 2 portions
Ingredients
400 g fish fillet (cubes)
Directions
Cook the fillets. When the fillets are soft, squeeze it through the colander over the pot to get water out of it. (You will get an excellent fish broth even with a few pieces of meat, which we can use the next day for fish soup.)
Crumble the fish meat into a bowl, add eggs, marjoram, salt and, if necessary, thicken the mixture with breadcrumbs to obtain the smooth, pliable structure of dough from which you can form patties.
Coat the patties in breadcrumbs. Place patties into the frying pan with a thin layer of oil and fry on both sides until golden brown. Meanwhile, cook the potatoes.
We can serve sprinkled with chopped spring onion.
Enjoy your meal!