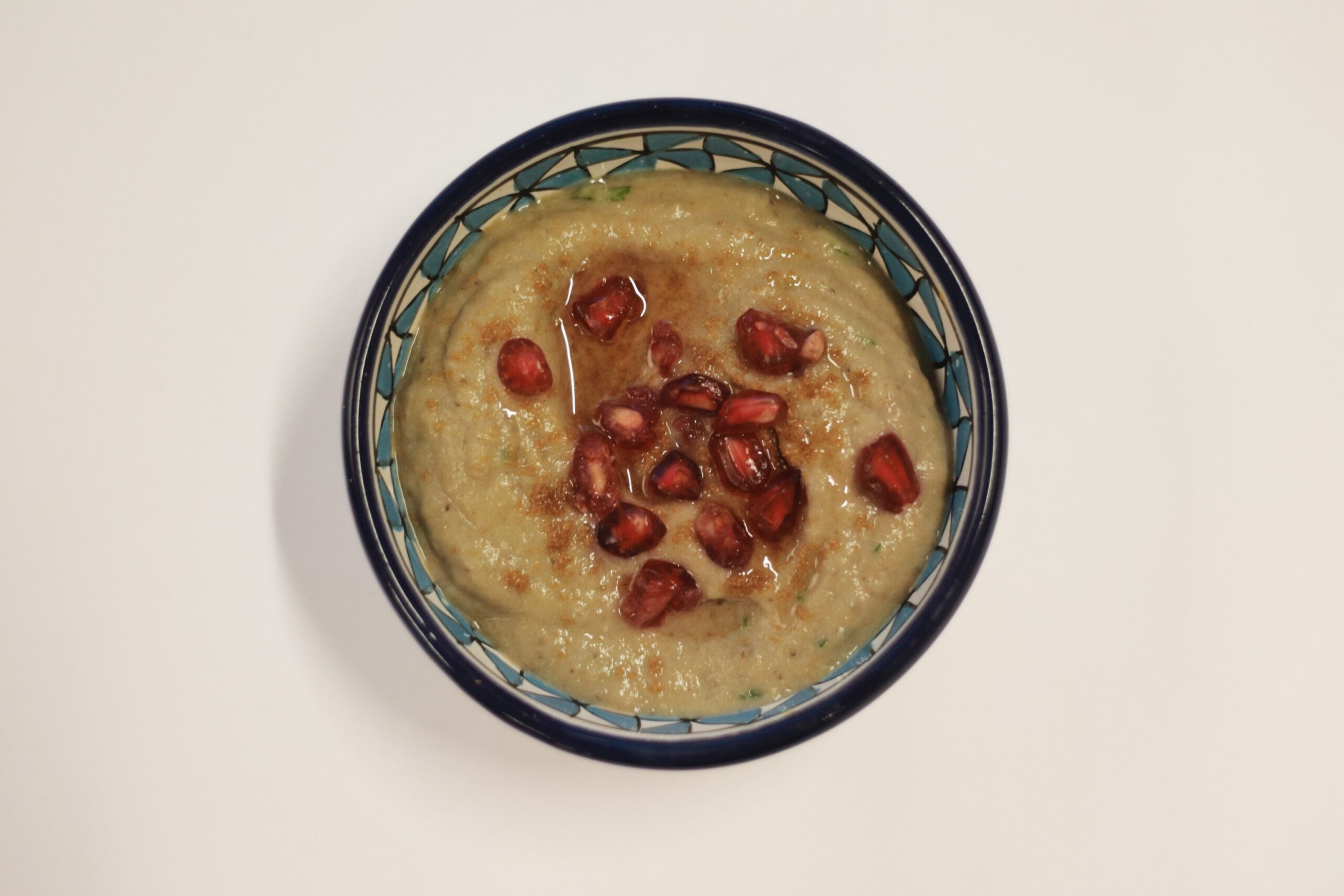 Aubergine lovers will be delighted with the appetizer, which evokes the Arabian atmosphere. In winter, it is a bit fancy for the student's pocket, but during the (zucchini) season the ingredients will be cheaper. And be sure it is worth a try.
Quantity: a small bowl
Ingredients:
3-4 pieces of aubergine (eggplant)
2 tablespoons of extra virgin olive oil
2-3 tablespoons tahini (sesame paste)
(pomegranate for garnish)
Procedure:
Preheat the oven to 250°C. Wash the aubergines and pierce their skin with a fork on all sides. Bake them on a baking sheet for about 35 minutes. Another alternative is to roast the aubergines over direct heat. Let the finished aubergines with softened flesh and wrinkled surface cool. Then split them open and scoop out all the flesh.
You can cut the flesh, mash it with a fork or use a stick blender (if you want a squashy consistency). Add the pressed garlic and the other ingredients (we prepared the recipe without yogurt) and mix well.
Whether you add coriander or parsley depends on your preferences. We recommend garnishing and adding a juicy taste with a pomegranate.
Sahten or enjoy your food!