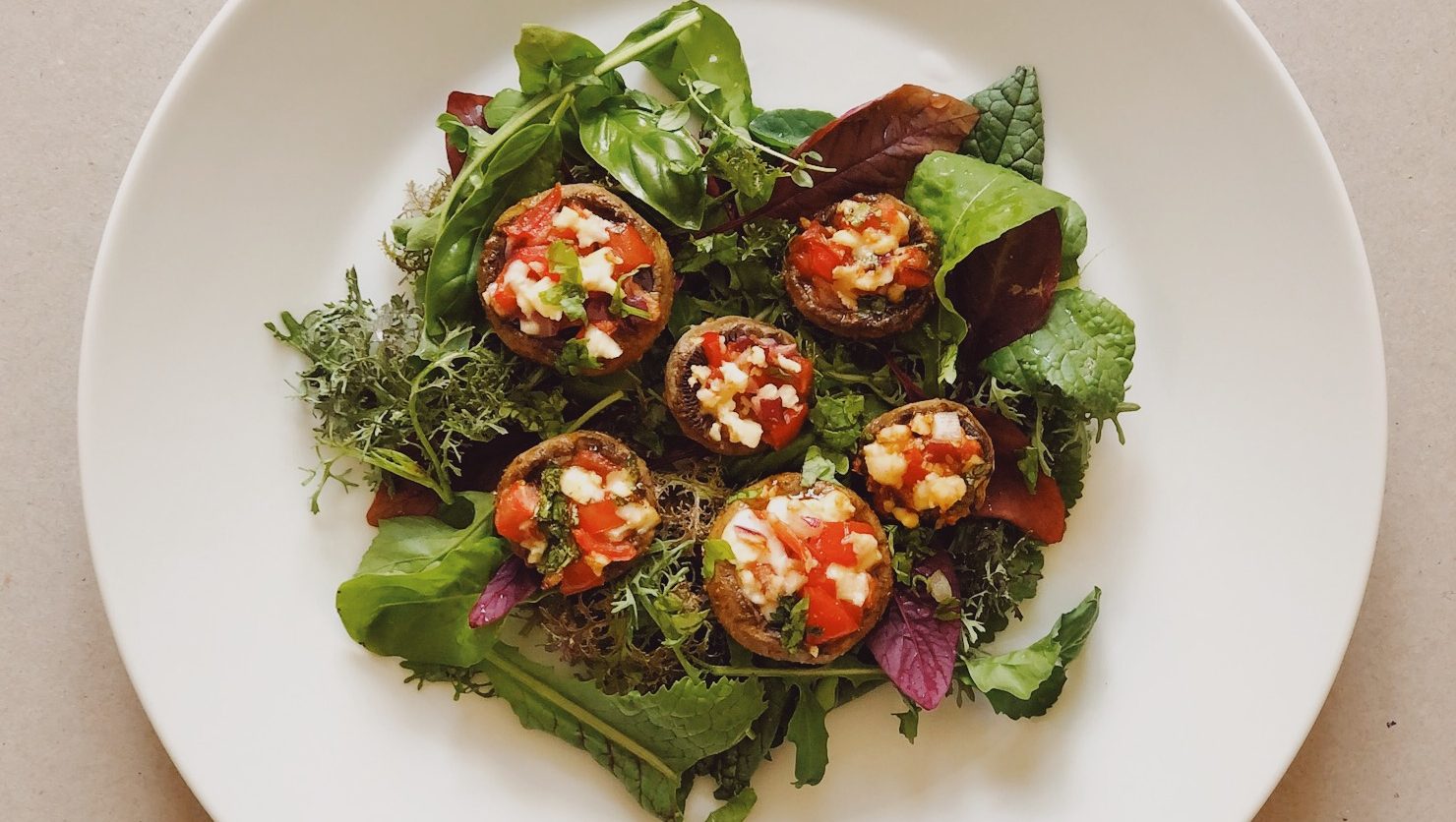 Another recipe that you can customize to your preferences.
Amount: 2 portions
Ingredients
8 larger champignons (depending on the size and how many you eat, we give 4 bigger ones per head)
stuffing for champignons – here depending on your wishes and supplies, here are our 2 tips:

blue cheese, sliced cheese and ham -> blue cheese cut into cubes (roughly 12 cubes), package of sliced cheese (cut into small pieces), two slices of ham (cut into small pieces)
tomatoes, spring onion, Balkan cheese, coriander leaves -> 2-3 tomatoes and 1 spring onion and coriander are finely chopped and mixed with crushed Balkan cheese
2 tablespoons olive oil
half a tablespoon of spice mix
vegetables to serve
Instructions
Peel the champignons, cut out the middles (be careful they don't burst). Grease them with a little oil mixed with the spice mix. In the hollowed-out centre of the champignon, we put cheese, ham or even any preferred vegetable mixture. This way, we put it in the oven for about 15 minutes. It's best to serve champignons with a vegetable salad and a toasted baguette.
Bon appetit from Eliška from FPR!