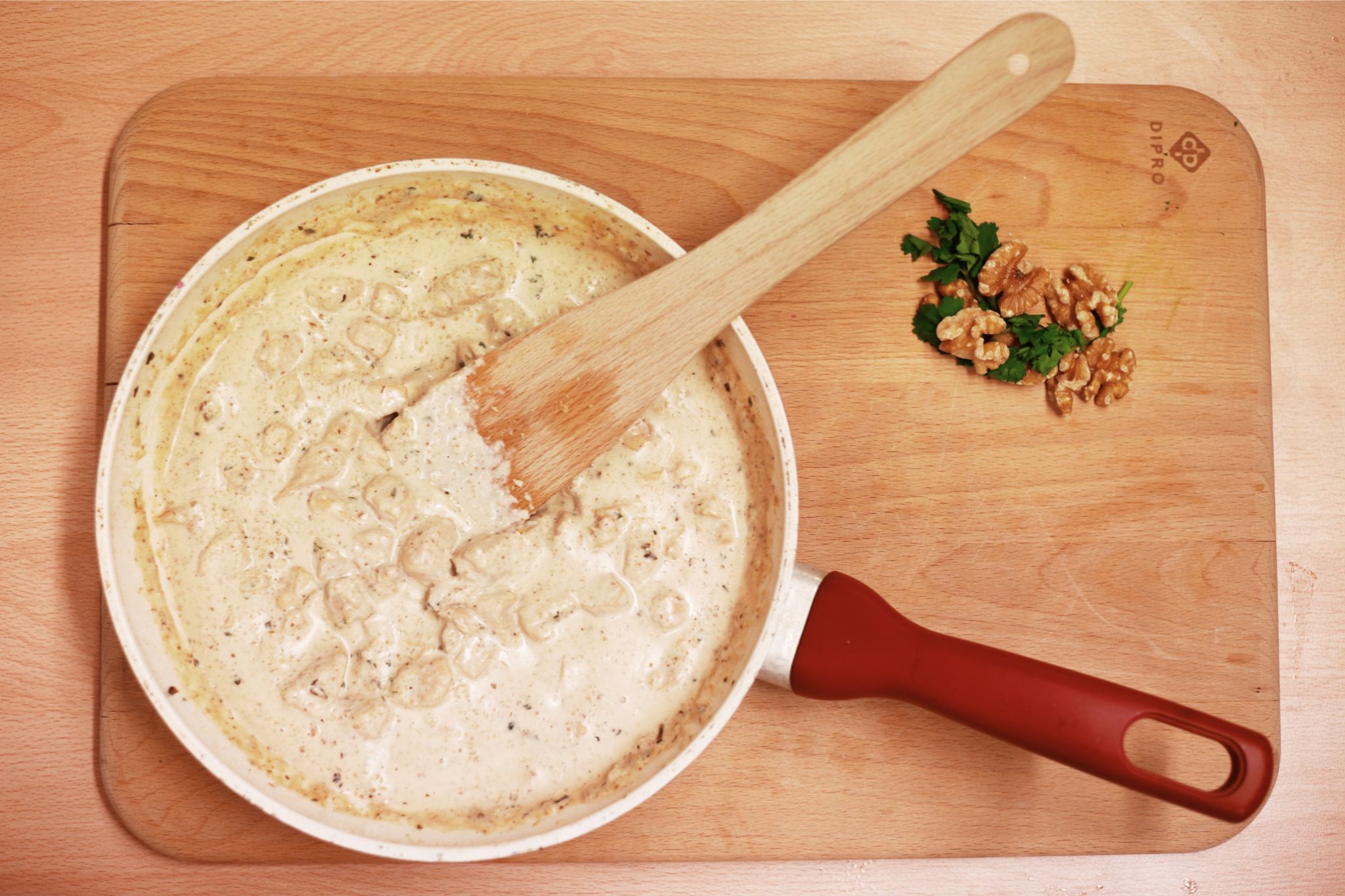 For some of you, it might be a bit of a strange combination – meat and nuts. But don't worry! The food is really tasty and everything is ready in fifteen minutes. It tastes great with gnocchi (you can also find the recipe on our blog).
Quantity: 2 servings
Ingredients
whipping cream (low fat)
200g of chicken breast
a handful of walnuts
oil
clove
coriander (dried or fresh)
salt
flour
PROCEDURE
Cut the meat and fry it in a pan, season with salt and pepper and other spices. As soon as the meat is tender, cover it with cream, add ground nuts and close the pot-lid. Let it cook for a while. The nuts slightly thicken the sauce and it is ready in a few minutes. If it seems too thin, you can slightly thicken it with plain flour and cook it gently again.