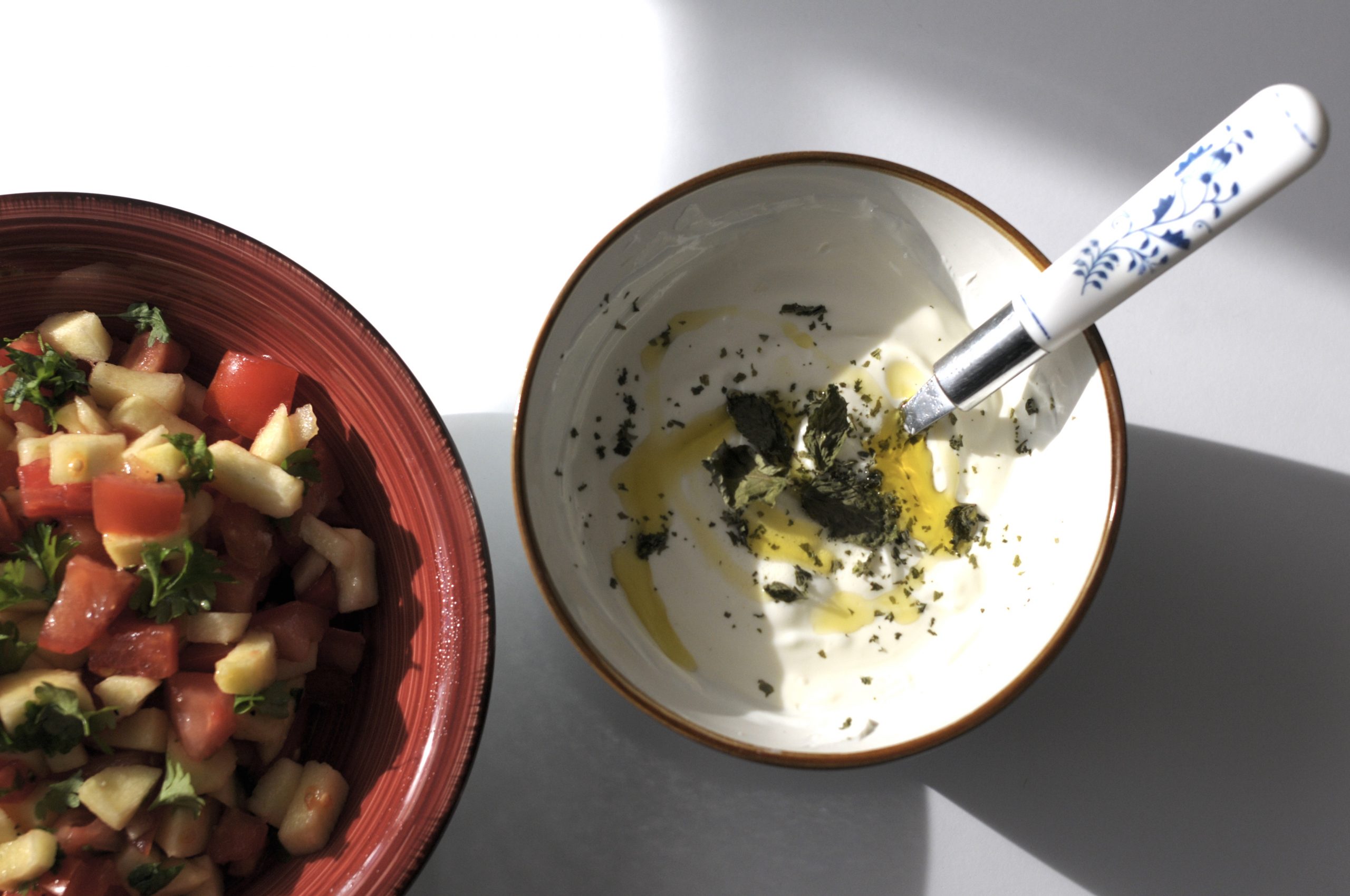 Yogurt starring! A classic Arabic breakfast dish that will most likely become a classic at your breakfast table.
Amount: 4 portions
Ingredients
1 small Greek-style yogurt (5 large spoons)
1 lučina spread or žervé spread (could be larger – 190g)
pinch of salt
pinch of mint
1 tablespoon olive oil
Instructions
Mix all ingredients well, spread them on a plate, garnish with fresh or dried mint leaves and drizzle with olive oil. Instead of yogurt, we can only use sour cream. Some gourmets also add lemon juice or za´tar spices. Served ideally with Arabic bread (pita), but even an ordinary Czech bread roll is a good choice.
*Inspiration: "Syrian cuisine" (2015, Dar Ibn Rushd) and the mix of experiences of the ARABFEST team, students and graduates of the Faculty of Philosophy and Arts, UWB. 
Bon appetit from the ARABFEST team!