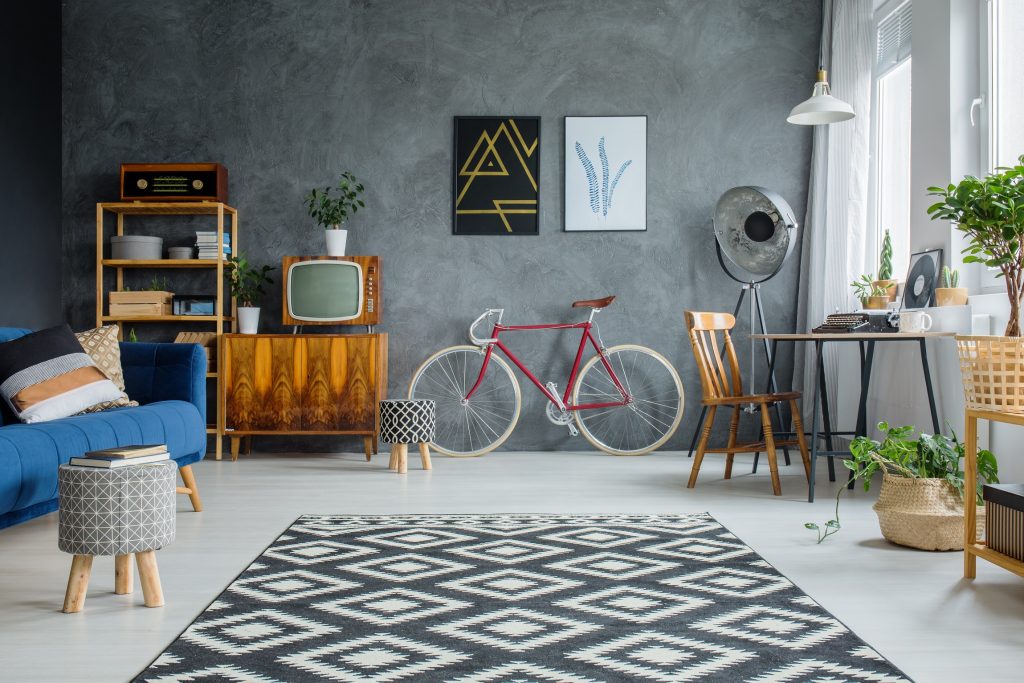 Student apartments are often unfurnished, many times you will not find a washing machine and sometimes even a refrigerator. Even dorm rooms are usually not full of beauty and they've been through a lot. But it's not a tragedy. Either you buy new equipment and take it as a long-term investment, or look what kind of equipment you can get so-called second-hand. In the article, you'll find some tips on where to get not only the equipment of the apartment, but also where to buy a bicycle, flowers or clothes. And even if interior design isn't really your thing or you don't need a magazine room, spend some time on it. After all, you're planning to spend a few years here, aren't you?
Stores – housing, equipment
Bazaar behind the department store Centrum Doubravka
The bazaar offers beds, mattresses, lamps, you can get almost everything here, but the website / FB they probably doesn't have. So you have to go there in person and look at the current offer. Prices are favourable here.
Bazaar J+P — pawn shop in the medical center in Skvrňany http://www.bazar-plzen.cz/
Even in this bazaar, you will find almost everything from furniture to dishes and decorations. The Bazaar has a website where you can see the offer, especially the retro pieces. But the bazaar offer is much wider, so I recommend a personal visit.
Flea market Plzeň – www.antiktrhy.cz
The Flea market is held every Saturday and Sunday behind the swimming hall in Slovany. The entrance fee is a symbolic 15 crowns and you can get everything, from clothes, furniture, dishes, books, flowers to catches such as a nice city bike.
Internet – housing, equipment
FB group ISMAP SALES – International Students Medical Association of Pilsen, https://www.facebook.com/groups/259386220822007
A FB group where foreign students get rid of mostly new furniture and equipment for the apartment for a song. There is also often an offer of housing. The best chance of getting something here is before the end of the semester, when foreign students are getting ready to leave and get rid of things.
A money-free zone, https://www.facebook.com/groups/142927829228046
A Facebook page designed to share things and services without using money. It has a large number of members from the general public, so the chance of getting the necessary items here is great.
Exchange in Pilsen https://www.facebook.com/groups/886156441512798
You know the exchange of things under SWAP. But in Pilsen, the term SWAP applies only to clothes. Although we're a modern city, we trade old-fashioned.:-) On this FB page you can find everything, and you can always talk about the exchange.
Housing/Roommates in Pilsen, https://www.facebook.com/groups/148032482067623
Housing – Pilsen Region, https://www.facebook.com/groups/BPBKARPlzen
You'll find a current housing offer on these pages, or you can make your request, someone will get back to you. However, I recommend caution and, for example, going on apartment tours in at least two.