On the campus or in the city center you'll find a number of places, where to send time between lectures. Include university student recreation room in your viewfinder.
Kulturka
Kulturka is university space, located in the center of Pilsen and is intended for students, employees and the general public. Part of Kulturka is Student recreation room and University co-working.
In the student recreation room you can read selected titles from the University Publishing or one of the cultural and travel magazines.You can borrow a laptop, tablet, hand-held scanner or other study aids on site. There is also tea and coffee making facilities and a microwave or fridge.
University co-working is a space that offers students and student organizations a suitable environment for working on their own projects. Here you will find not only basic office equipment, but also a flipchart and an interactive whiteboard. Co-working can be booked in advance.You can see the availability in the calendar.
The space also serves as a background for various cultural events, e.g. exhibitions and lectures.
Regular "cultural breakfasts" are popular. You can find the current program on FB Kulturka.
B-room
B-room is a student recreation room run by the CIV and ICC teams. You can find it on the UWB campus in Bory, in room UI 203. The student recreation room has, among other things, two computers, a projector with a screen, lockers and an equipped kitchen. Workshops for students and staff are often held here. You can find the program and availability on Facebook.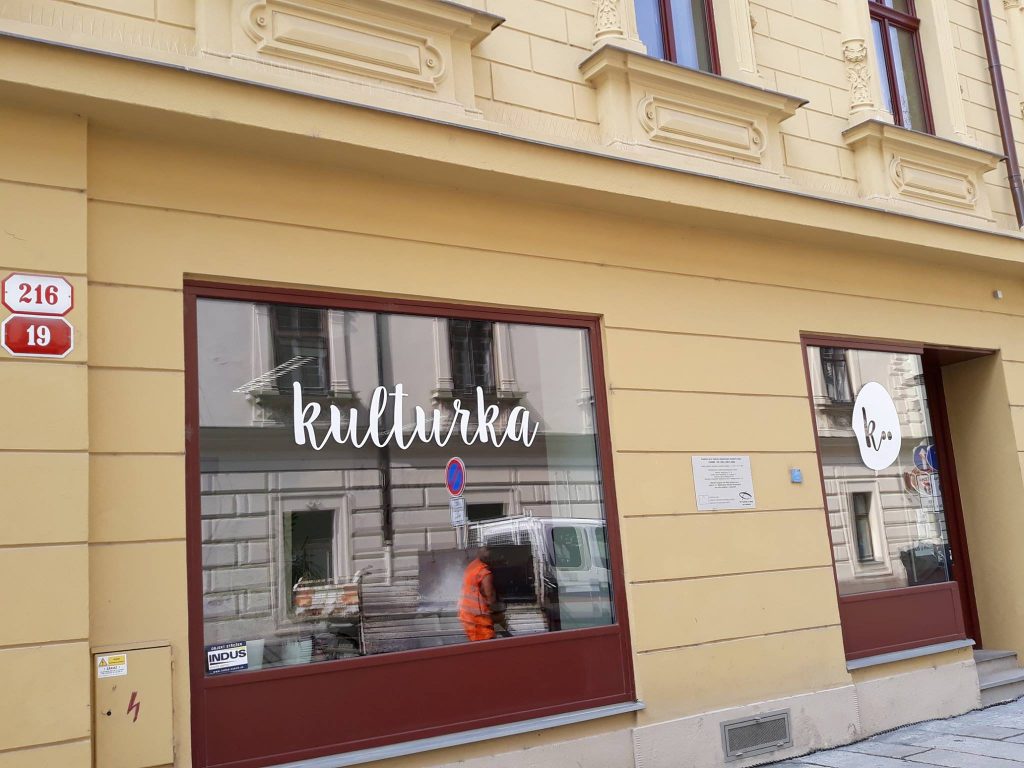 Contacts:
Kulturka
Sedláčkova 19
301 Pilsen
Opening hours:
Mon – Thu 9:00 – 17:00,
Fri 9:00 – 13:00
Opening hours may vary during the holidays and exams -> follow Facebook.
B-room
Univerzitní 20
301 00 Pilsen
č. dveří UI 203
Opening hours:
Mon – Fri 7:00 – 20:00
Opening hours may vary during the holidays and exams -> follow Facebook.