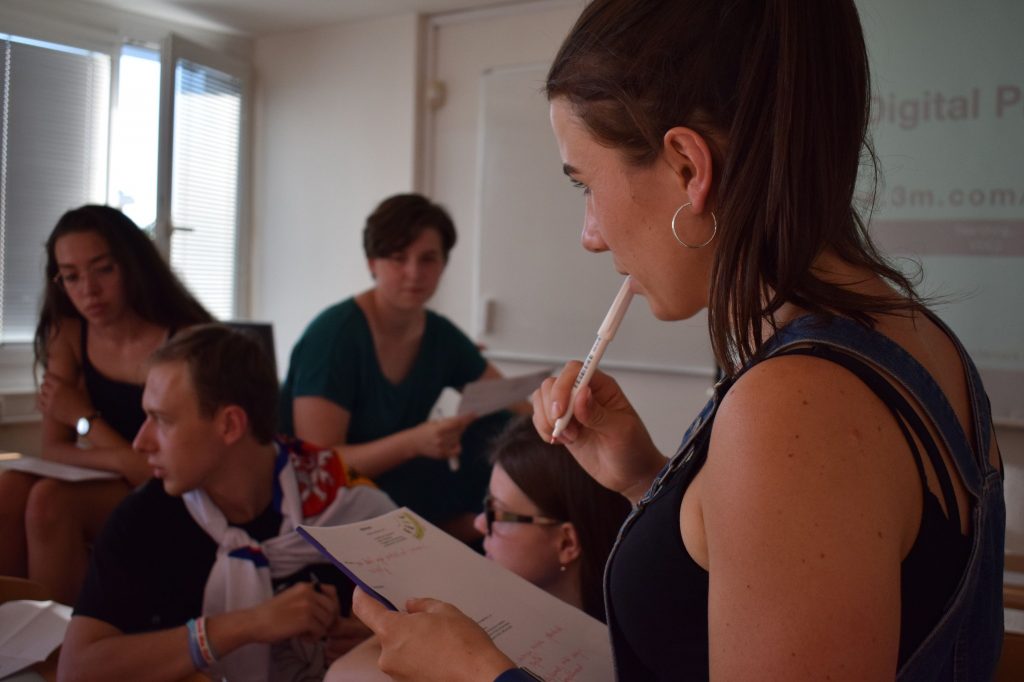 Do you want to do something extra besides study? Are you thinking about joining a student organization, but don't know what membership can give you? So read my story about what membership in AIESEC means to me.
It's been a year and a half since I've been involved in a student organization. During that time, it has given me a lot of experiences, great enjoyment and people in my life, for which I'm sincerely grateful.
I joined AIESEC because I was closest to their mission and knew their activities since high school. When I entered college, I decided to engage in other activities than study. Gaining experience through a student organization came to me as the best choice. Creating projects with students from other schools and fields is very enriching, it moves me forward and I am improving in many areas.
What I particularly value about being a member of a student organization is that I still meet new people and also get my practice.
Thanks to the fact that I am a member of the organization, I met interesting and inspiring people, I found friends for the entire life – either directly in the organization or thanks to it. For example, thanks to internships arranged by AIESEC, I have a friend from Indonesia with whom I am in contact and I will fly to visit her as soon as possible. I'm really looking forward to spending time together.
I had the opportunity to try working in a team and also lead my own team. I worked on projects from the beginning to the end, I participated in many workshops, conferences and other interesting educational events.
All the events and associations meetings have been a huge experience and motivation for me. For example, I have improved my skills in leadership, communication with other people, in self-reflection, organization, time management, prioritization and mentoring people. Most of all, I was able to try all these things in practice. I presented our activities to students from various faculties, discussed at national AIESEC conferences with students from other Czech cities. I participated in workshops developing soft skills and hard skills and had a unique opportunity to meet representatives of both companies and the non-profit sector.
I gained great experience in the field of marketing by creating various posts and planning events on social networks, as well as in the field of sales or project management.
I am also active in the covid era
It's really important for me to surround myself with people who want something more from life, who aren't afraid of new things, try different paths and take advantage of opportunities. I wish I was surrounded by as many positive and purposeful people as possible. Such people spread optimism to their surroundings and encourage themselves and other people. I believe that these people will make the world a better place.
Now, in the time of the "covid", the opportunity for me to be part of such a team is all the more important and beneficial. I'm still in touch with people (even if only online). I can focus on my field of study from a slightly different perspective and more from practice. Try something on real projects. I see it as an extension of information and knowledge from school and a connection between theoretical and practical knowledge.
I'm very grateful for the people I could have met. And I would definitely recommend this experience to anyone who is open to new opportunities and want to work on themselves.